186 miles of newly-added routes in Pohjois-Savo, Pohjois-Pohjanmaa, Nova Scotia, New York, New Jersey, Kansas, Indiana and Friesland.
Gravel route from Hejringvej to Snæbumvej, Hobro
Gravel route on Kirkedalsvej, Hobro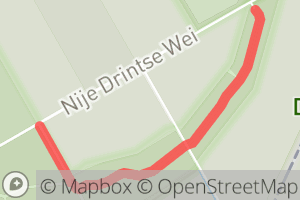 Sand route on Jan Anne Leane, Wijnjewoude, Opsterland, Friesland
"Klein deel verhard. Let op bij oversteek Duerswâld."
Gravel route from E 650 to E County Rd 700 N, Butlerville, Jennings County, Indiana
"Nice wide gravel road may go longer but shouldn't "
Sand route from Duerswâldmer Wei to Duerswâldmer Wei, Bakkeveen, Opsterland, Friesland
"Deels parallel aan fietspad"
Gravel route from Ørrisvej to Sognevej, Hobro
Gravel route from Ørnhøjvej to Teglgårdvej, Hobro
Gravel route from Mariendalvej to Teglgårdvej, Møldrup
Gravel route from Herredsvejen to Mariendalvej, Hobro
Gravel route from Hærupvej to Herredsvejen, Hobro
Gravel route from Grønageren to Herredsvejen, Hobro
Gravel route from Rolighedsvej to Hudevad Byvej, Årslev
Gravel route from Klaus Berntsens Vej to Søllingevej, Ringe
Gravel route from Hammasniementie to Nivalantie, Haapavesi-Siikalatva, Pohjois-Pohjanmaa
Gravel route from Nivalantie to Kärsämäentie, Haapavesi-Siikalatva, Pohjois-Pohjanmaa
Gravel route from Säyneisentie to Alaluostantie, Koillis-Savo, Pohjois-Savo
Gravel route from Vehkalahdentie to Telkkämäentie, Koillis-Savo, Pohjois-Savo
Gravel route from Vehkalahdentie to Juutilantie, Koillis-Savo, Pohjois-Savo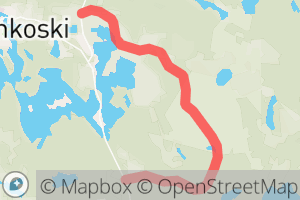 Gravel route from Vehkalahdentie to Hankamäentie, Koillis-Savo, Pohjois-Savo
Gravel route from Unimäentie to Kortteisentie, Koillis-Savo, Pohjois-Savo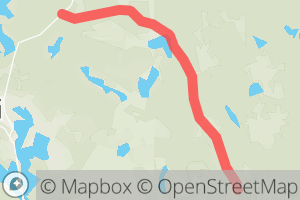 Gravel route from Kortteisentie to Hankamäentie, Koillis-Savo, Pohjois-Savo
Gravel route from Losomäentie to Mäntyjärventie, Koillis-Savo, Pohjois-Savo
Gravel route from Hankamäentie to Alaluostantie, Koillis-Savo, Pohjois-Savo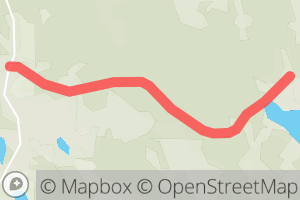 Gravel route from Hankamäentie to Losomäentie, Koillis-Savo, Pohjois-Savo
Gravel route from Hankamäentie to Siikajärventie, Koillis-Savo, Pohjois-Savo